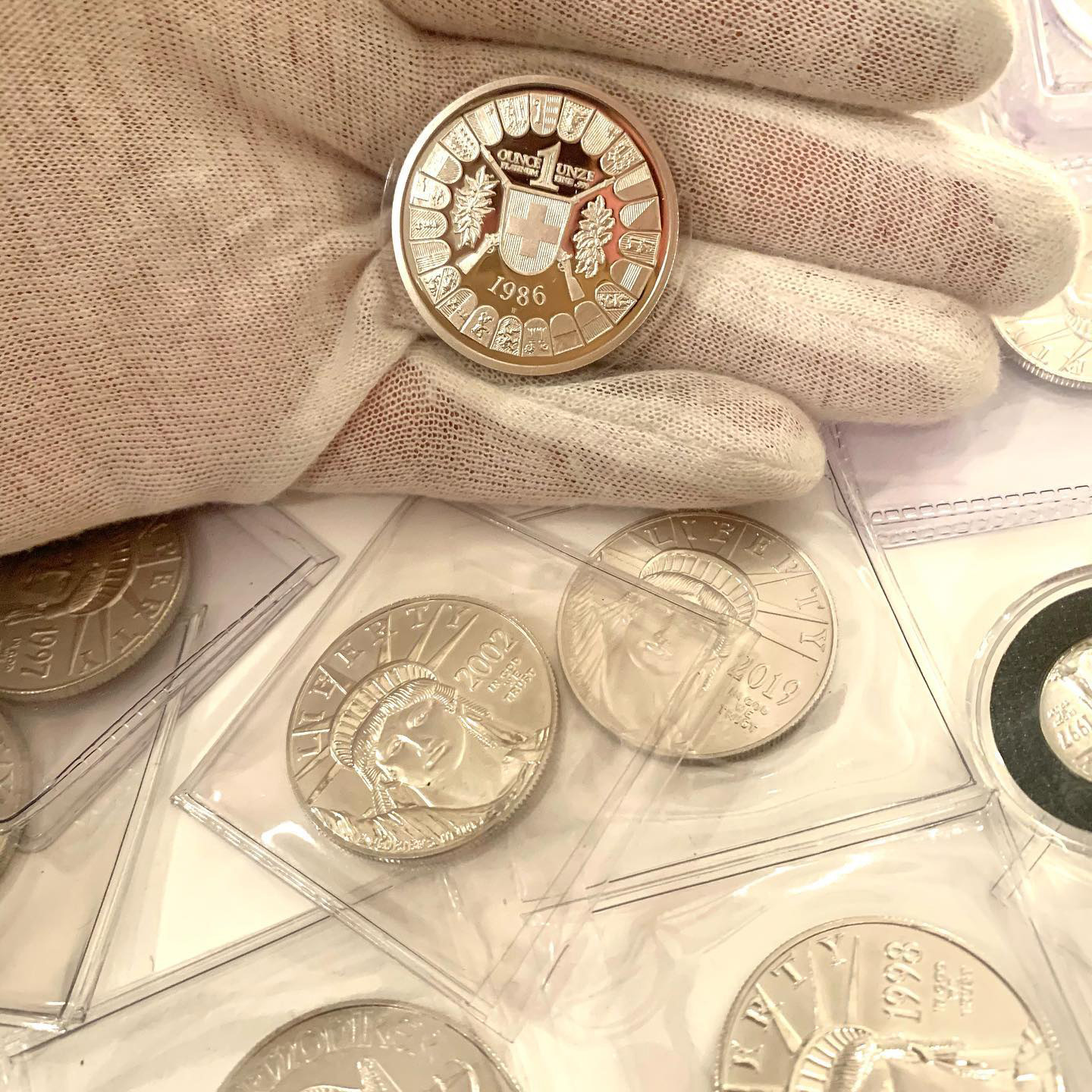 What is Your Platinum Item Worth to Buyers?
The cash price largely depends on what you are selling. Although the spot price of platinum will tell you the current platinum market value, the actual cash value of your item may be higher depending on many different factors. That is why Precious Elements offers no-cost, risk-free valuations so you can get an accurate, honest, and fair platinum price for whatever item you are selling.
Platinum Coins and Bars
Selling platinum coins, platinum bullion, and platinum bars to professional buyers is the easiest way to get cash for your valuables. Because the purity of the coins, bullion, and bars is guaranteed, the platinum price is mostly determined by the current market value, or spot price. Of course, there may be instances when certain coins are worth more than the current smelting or refining value. For example, some coins may have a high numismatic value due to their rarity, collectability, or history, which other platinum coin buyers may not even realize. Fortunately, the platinum buyers at Precious Elements are expert appraisers and can accurately identify rare or valuable platinum coins, bullion, or bars that may be worth more than the current spot price.
Platinum Jewelry
Selling platinum jewelry items to platinum buyers can be more tricky than selling other types of valuables, mostly because of the other factors that determine the cash price. Although fine jewelry is easy to valuate based on purity and weight, the cash price for designer jewelry or items that contain precious gemstones is a bit harder to calculate. Such items may be worth considerably more to buyers than the smelt value, so it is important to sell your jewelry to a buyer that knows how to evaluate the true worth of platinum jewelry based on more than the current spot price.
The jewelry appraisers at Precious Elements are highly trained and highly experiences, so you can be confident that you are getting the best cash offer for your ring, necklace, pendant, or other item.